I'm not OCD clean. My house normally needs to be dusted and it's very likely there's a little clutter in every corner. I'm ok with that. Always have been. What I'm not ok with? Messy lists. Of any kind.
***Enters confessional...***
I'm an OCD list maker.
Yep.
I'm one of those...
I like to make lists. I don't like if I make a mistake while making my lists. I'll have to start over. And, don't write on MY list, please.
Yep.
I'm one of those...
I keep an overly busy schedule on most days. And, I constantly worry about forgetting someone or something...between working a full time 40 hour a week job, selling Thirty-One, keeping up with this little ol' blog, and being a Mama and Wife!
My OCD list making skills help me overcome that fear! But...I wasn't completely satisfied until about a week ago when I met my new best friend, Jennifer from the The PolkaDot Posie!
She has designed and created some of the best planners and organizational tools I've ever seen!
Soooo....check out my new baby planner!...
This planner, which is the ultimate must-have for any direct sales consultant, has everything you could ever possibly need!
Personal & Team Monthly Goals & Overview
Gift/Giveaway/Discount Tracker
One-Page Party Planner & Summary
Yearly & Monthly Expense Trackers
Contact Pages for Consultants, Hostesses & Leads
Replacement/Missing Items Log
Additional Blank Cover Page
I'm also using the Daily Docket to help my organize and plan out each day!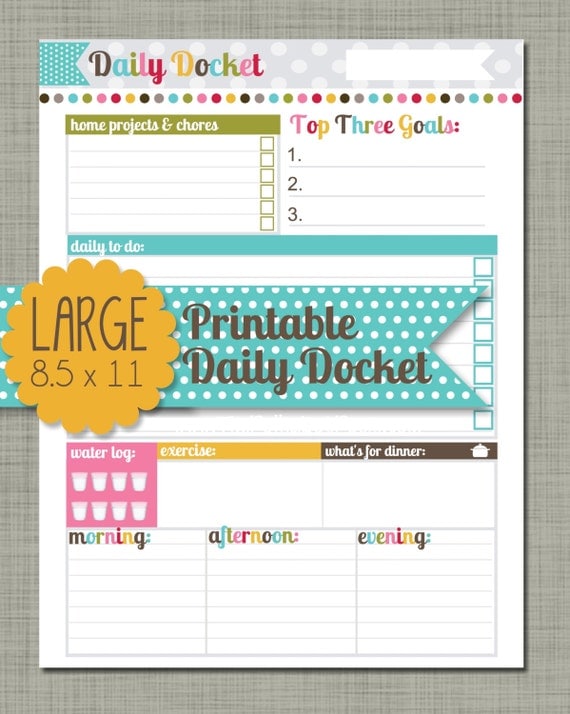 Being able to combine and organize the schedules of my personal life and multiple business lives, is important for the sake of my sanity, y'all. And, my new planner accomplishes this in sooo many ways!
Ready for the best part?....Jennifer is giving away one direct sales planner to one lucky winner and a daily docket to another!
Not a direct sales consultant? You can still enter! This planner has the monthly calendar pages and weekly calendar pages that would be great for anyone!
Even better, make sure you check out Jennifer's Etsy shop for all of her other great printables. She's got an amazing new teacher's planner, printables for Mom's, fitness and budget printables and sooooo much more!
Check out her awesome blog
HERE
And her Etsy shop
HERE
And, now…..enter to win one for FREE!!!
a Rafflecopter giveaway